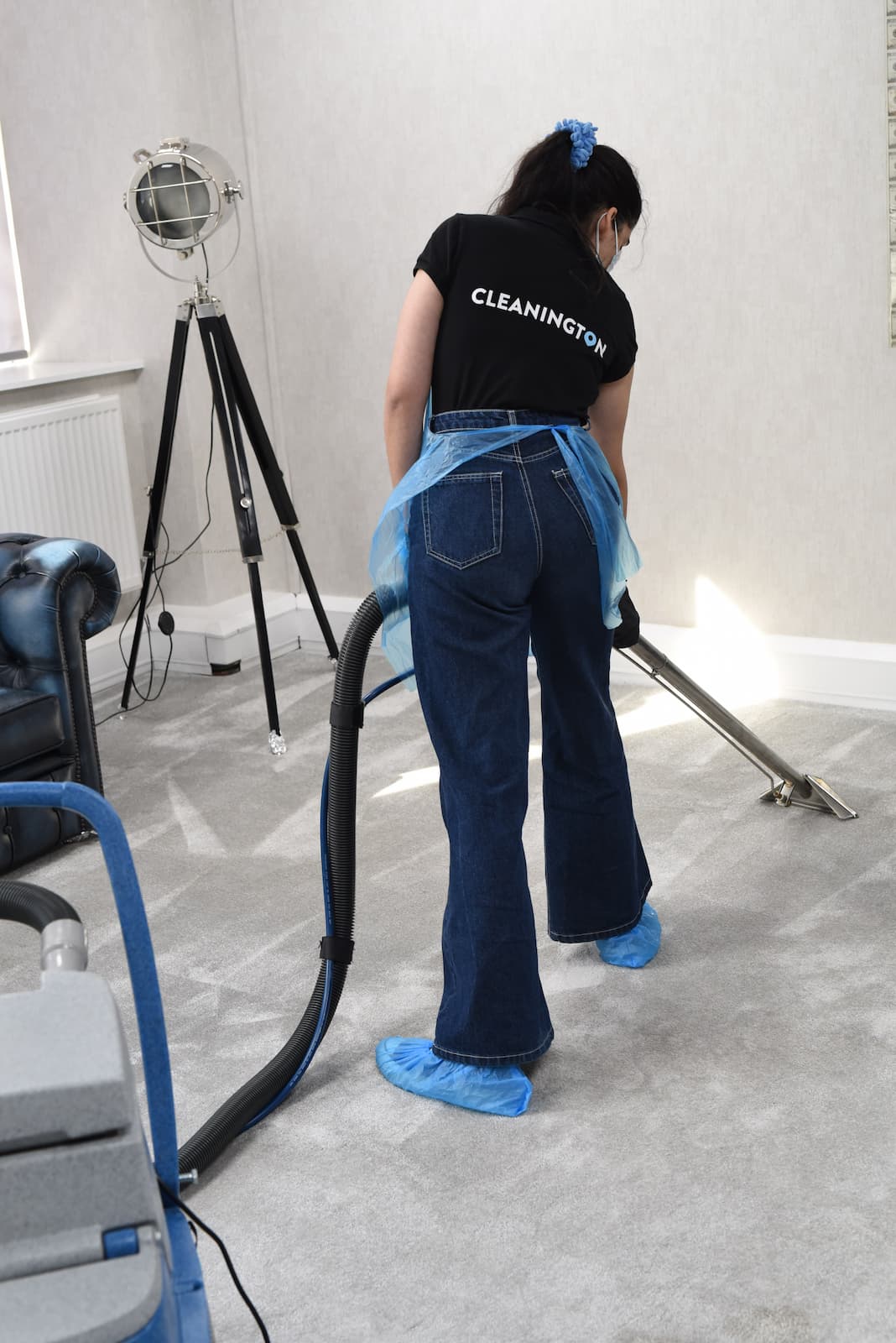 SPECIALISED DEEP CARPET CLEANING
Looking to maintain the appearance and safeguard the longevity of your carpets? Cleanington offers professional carpet cleaning service for residential and commercial properties sure to leave your carpet in excellent condition. We use the hot water extraction method, to deliver the best results for our clients.
WHAT IS THE HOT WATER EXTRACTION METHOD?
The hot water extraction method involves the high-pressure injection of hot water and a gentle detergent deep into the carpet pile. The combination of pressure, hot water, and detergent dislodges stains and removes dust and dirt from deep within the fibres of the carpet.
In addition to cleaning carpets, our hot-water extraction method allows us to remove any stains from a variety of other surfaces, including:
Rugs
Sofas and Futons
Upholstery
Mattress
Say hello using our live chat service or head straight to booking our services online and we'll respond to you shortly.